The West Systems is the first laboratory in Italy to be accredited by ACCREDIA for the test for determining fluxes of CO2 and CH4.
On 30 July, the West Systems laboratory obtained the ACCREDIA accreditation (no. 1779L) as a Test Laboratory for testing "Diffuse molar fluxes at the soil-air interface of carbon dioxide (CO2) and natural gas (CH4)", in compliance with the UNI CEI EN ISO/IEC 17025: 2018 Standard.
The compliance was verified of the procedures, instructions, models and method, all developed internally, relating to the accredited test, as well as the instruments used, and namely, the West Systems portable fluxmeter and the instruments for guaranteeing the metrological traceability of the test.
An important milestone that places West Systems at the forefront in the environmental monitoring sector and makes it the first laboratory in Italy to be accredited for this type of measurement.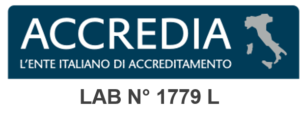 For more info:
Leonardo Coppo, Responsible of the West Systems Laboratory
l.coppo@westsystems.com